Multifunction printers combined the capabilities of four devices: copier, scanner, printer, and fax, into one piece of equipment. They range from desktop-sized models with prices that go for hundreds of dollars up to workgroup-sized machines, also known as copiers that print. Aside from being able to have multiple functions and costing less than buying copiers, scanners, printers and fax individually, MFP has a lot of other benefits as well. 
If you are considering a multifunction printer for your office or business, you can look at these four advantages of owning a multifunction printer before purchasing or leasing one.
Saving space
One of the most significant advantages of having a multifunction printer is that you can save a lot of space, especially if you consider the footprints of a fax machine, a printer, a scanner, and a copier. You can reclaim the space from the devices that MFP can replace. If you can work your multifunction printer to share its features with other employees, you can remove the need to find space for equipment that has the same feature as your MFP.
Combining functions
Multifunction printers have functionality that the current equipment that you have may not offer. If you never had a scanner in your office before, you can get that function from an MFP. New features can expand the ease of creating presentations, documenting your client's purchases or preparing your reports.
Saving time
You no longer need to get and apply updates for a lot of devices because you can get multiple feature sets in just one piece of technology, including their files and other operational software. You can reduce your maintenance and upkeep routine which can help you save time to increase your income such as customer management, or sales call that otherwise would go toward updating your equipment, verifying the compatibility of numerous devices with new operating systems and applications or patching the firmware.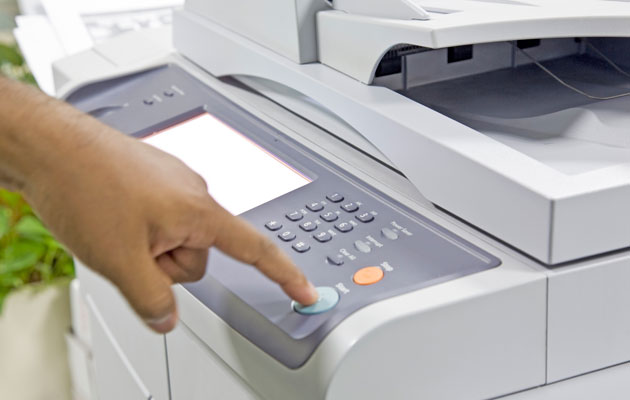 Reducing waste
Multifunction printers use one set of supplies for all of their output options. Because the same toner cartridges or ink tanks give printed, copied and faxed pages, you no longer need to stock up on supplies for different brands and models of technology. You also decrease the amount of recyclable or disposable material that is leftover from the supplies and their packaging, helping you minimise your carbon footprint. Also, MFP uses less electricity than other devices such as copiers, printers, scanners and fax machines.
If you are now thinking of getting an MFP for your office or business, you can buy them from a manufacturer or lease them from your local dealer. There are a lot of dealers that can offer you the best MFP brands in the market. Dealers are also everywhere, like the copier lease in Virginia Beach, which has numerous multifunction printers. 
Aside from knowing where to get an MFP, you also need to know the features. Connectivity is very important as your MFP will tie into your existing network so that it can allow everyone in your office or business to access it wirelessly. An ADF or an automatic document feeder is also necessary because it scans documents with numerous pages, up to 20, 40, or more depending on what model you get.
Another feature that you must look into is duplex printing. It is a great feature for saving paper, and it is useful when you are printing cards or pamphlets. A display screen can also let you switch between functions and edit without a computer.
Multifunction printers are an excellent investment as they can help you in more ways than one. But before getting one, you need to assess your needs first, in this way you can decide which functions your MFP must have. 
If you plan to get copiers for your office in Virginia Beach, you can buy or lease copiers in Virginia Beach. We can give you the option to get the copier that you want.  You can contact our local copier leasing services department in your location.
If your Location is around Virginia Beach, you may call us at (757) 250-7155, our personnel for copier leasing in Virginia Beach will assist you. If you are also looking for copier repair services in Virginia Beach, you may contact our copier repair personnel at the same number.