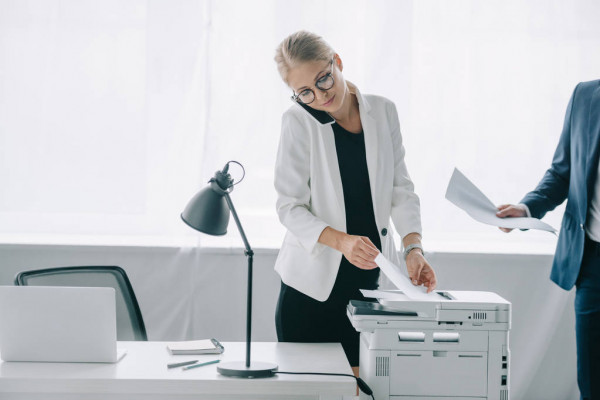 Many times, looking for a new copier means a lot of patience and hard work. Some may resort to doing it online rather than going to an actual shop for convenience, while most others checkout the features and specs themselves in shops. Yes, it takes time and a great deal of effort, which is why leasing has become extremely popular.
Copiers for lease are widely available and used by different types of businesses. In many ways, it is efficient, so you do not need to weigh out which model outshines the other and all that. It is important, however, to pay attention to this list for proper leasing guidelines.
If you are in Virginia Beach and you are looking for a Copier for your business, you may contact Clear Choice Technical Services in Virginia Beach. You can ask about Copier Leasing Services in Virginia Beach, Copier rental services in Virginia Beach.
Know the timeline.
Since we are talking about a lease, certainly there is a specific timeline which needs to be followed. You need to discuss this with the company so they can pre-determine the number of days when a notice is to be expected from you. Otherwise this may result to an extension of your lease, even when may not need it anymore.
Know the fees.
Although most of the time this is the first thing that is discussed with the leasing company, it is still important that you ask the right questions about the cost of having it. You need to know about initial deposits and all other fees that come with it. Remember, always secure these figures on the contract for reference.
Know your coverage.
There is an insurance coverage for every lease. Make sure that you discuss this with the company and have them put it into the contract, if not yet stated. The last thing you want is to see additional insurance fees on your invoice at the end of your lease contract.
Know where to return.
At the end of the contract, the machine has to be returned back. Make sure that you have a copy of the return instructions as well as the right address. This is crucial as the company might bill you on top of your contract amount for any violation for the return policy.
Why not buy outright?
Recently, there is already a wide market for copiers. For instance, one can easily pick the specific model they need for the type of business they are running because so many of the same kind are readily available. Now the question is, why would you choose to lease one? Let me give you a couple of reasons to answer this question.
Cost-efficiency
If your business does not require the services of a copier at all times, only for certain periods, then this is the best option for you. Largely, it will mean eliminating the possible costs of purchasing one by just paying for the short time you need it.
Worry-free maintenance services
Although a leased copier would require a maintenance service, most leasing companies take it upon themselves to provide the needed professional services that the machine requires, regularly. Come to think of it, why would you buy if you could have one of our copiers for lease at a reasonable price? Rid yourself with the worries of leasing by knowing the terms of your lease agreement